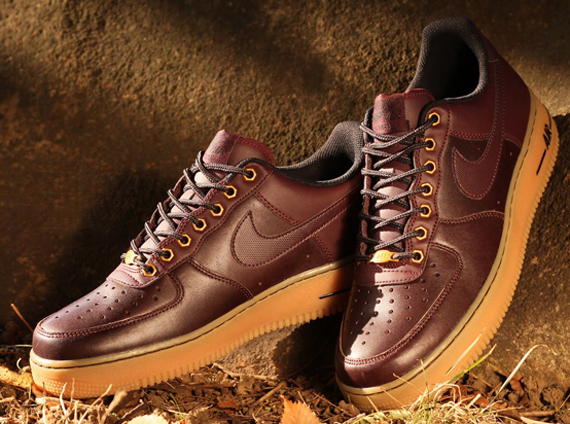 01 October of 2014 by admin
Strap up may be a bit of a false statement being that these Nike Air Force 1 Low's are indeed strapless however the trio of tricked out hoop shoes are very much ready for winter. Their inspiration is immediately seen and taken at face value we can readily see the workboot influence.
These Nike's play two particular make up's with one being either Burgundy or Black leather while the other is done in Wheat nubuck. The leather looks go tonal but the lone nubuck version gets Brown leather accents as well as a white midsole. All of the looks use Gum in some sort of way and have copper hex eyelets as well. Look for the Nike Air Force 1 Low 'Winter Workboot Pack' now at select retailers including atmos.