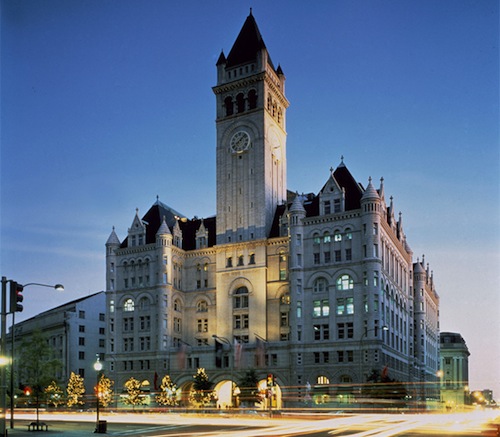 12 September of 2013 by admin
Donald Trump is known for all kinds of things. His money is definitely one of them. Trump has all kinds of properties and hotels in New York City. He's taking his dollars and dreams elsewhere. He and his daughter Ivanka Trump are keeping it in the family with plans to open up a $200 Trump International Hotel in Washington, D.C.
The Trump Hotel Collection plans on taking $200 million to redesign the Old Post Office Pavilion in Washington D.C. They plan on turning it into a Trump Hotel property with about 270 new guestrooms. The property will host D.C.'s largest luxury ballroom, a spa and world class restaurants and retail properties. The Trump Organization is pushing this project. Although traffic has doesn't flow don Pennsylvania Avenue, the hotel's entrance will create a canopied driveway for guests. The hotel's design will have heavy European influence. Construction is slated to begin in the Spring of 2014 and the be completed by late 2015. Oddly enough, the President and Executive Vice Presidents are Trump himself and his children.
STUPIDDOPE